Girl doll - white skin blonde hair
A little girl doll with blonde hair, white skin and removable dress. Each doll is unique, handcrafted from beautifully hand woven fabric. Super cuddly and ready for playtime!

5 reviews

In stock
Product code: VS33
This little girl doll has white skin, blonde hair and a colourful dress. Reflective of the multicultural world we live in, this doll is ideal for cuddles, role play, as a teaching tool and more!

This girl rag doll:
has white skin with blonde hair
is made from handwoven cotton fabric with polyester filling and acrylic hair
Don't miss our range of multicultural dolls available in 5 ethnicities and 4 styles - suitable from birth!

This fair trade doll is handcrafted by skilled artisans in Sri Lanka from fabric which is hand woven by our weavers. Colours and design of outfit can vary as every doll is unique.


Specification
Made of hand woven cotton fabric, polyester filling and acrylic hair
Dimensions: 220mm (H)

TOY SAFETY
Age suitability: from birth

CLEANING INSTRUCTIONS
Hand wash separately at 30°C or below
Tumble dry at a low temperature
Do not bleach
Outer clothes are removable

Barcode number: 5060053220478
I Inspire ...
Familiarity of everyday experiences
Language development
Open ended play
Self awareness
Social skills
Reviews
By
Jessica Williams
on
29th December 2020
"Gorgeous rag doll perfect for toddler - lovely "

By
Janet Fall
on
11th December 2020
"Really lovely doll, well made and very pretty. Am sure my granddaughter will treasure it. Thank you "

By
MairWyn
on
28th April 2020
"Very pleased, my granddaughter takes her everywhere."

By
Mavis Wallington
on
5th January 2020
"Beautifully made, very appealing doll."

By
Sarah Kingscote
on
21st May 2018
"Bought this for my grand-daughter's first Christmas. She was only 3 months old and I was delighted to find this well made doll which is suitable from birth. It is very attractive with a sweet face and the small size makes it ideal for a baby or toddler. She loves it."

Fair Trade
Fair Trade

We have direct trading relationships with our producers, Upul our director travels to Sri Lanka regularly, working with our artisans to ensure fair trade working practices are met and maintained. Our commitment to our producers supports their growth and development, whilst ensuring their employees have a sense of job satisfaction and that their employment is valued. The producer groups offer their staff good rates of pay, equal opportunities and a safe working environment in compliance with the 10 Principles of Fair Trade.

At Lanka Kade, we comply with the internationally accepted 10 Principles of Fair Trade and we have been a proud and active member of BAFTS (The British Association of Fair Trade Shops and Suppliers) since 2001.
Educational Foundation


When you purchase a Lanka Kade product you directly support our educational foundation which provides books and daily milk drinks to several rural schools in Sri Lanka.

For some children attending school, the cup of milk provided by the foundation is the only sustenance they will receive during the day. Since the programme was introduced, teachers have reported much improved concentration and contribution from the children.

Many children in Sri Lanka attend school unable to fully participate as their parents cannot afford to buy exercise books and they are not supplied by the Government. In schools supported by the foundation, books and pencils are provided to ensure all children have equal access to education.
Delivery Information
Delivery within 2-5 working days to the UK mainland
£3.50 or FREE with orders over £30.00
Delivery within 3-6 working days to Isle of Wight, Northern Ireland, Scottish Highlands and Scottish Islands
£12.00 per carton
Our free carriage offers are restricted to UK mainland addresses only. We do not guarantee delivery dates; we can only provide an estimate. Time is not of the essence with respect to deliveries made by us. We are unable to deliver to countries which are not listed above.
Home delivery
UK mainland delivery from £3.50
You may also like...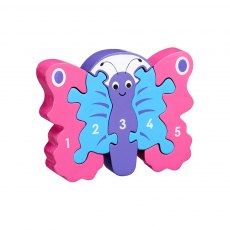 ---
---
People who bought this also bought...
---
---
---
---
---