Design and Manufacturing Services
We have designed, personalised and manufactured product for other businesses for over 20 years. During this time, we have developed a wide range of products including abacuses, doll houses, figurines, dolls, skipping ropes and tents. If you have an idea then please do get in touch – here are a few of our favourite projects:
---
London Transport Museum (LTM)
London Transport Museum requested a customised version of the Lanka Kade deluxe bus. They required alterations to the information displayed on the advertising and destination boards, and wanted a strut to be added to the driver's cabin to accurately portray the Routemaster design. LTM designed dual branded packaging which Lanka Kade then sourced.
"We came across Lanka Kade's bus at one of the toy fairs. We really liked their story; all fair trade, supporting local small family initiatives in Sri Lanka. Working closely with Lanka Kade, we adopted aspects of the design in London Transport livery and launched this LTM exclusive version more than five years ago. We are very happy with the quality and service. Due to its success, we have reordered many times."
Memet, LTM.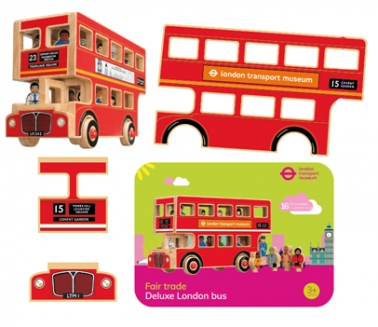 ---
Lapland UK
Lapland UK asked us to manufacture a collection of seven characters made from natural rubber wood. Lapland UK completed the designs with Lanka Kade providing guidance on artwork to ensure it was suitable for our artisans.
"We have worked with the team at Lanka Kade several times in recent years on projects that bring Lapland UK characters to life. Everyone in the team is very easy to work with and is very knowledgeable regarding the design process and how to achieve the best execution of the product. Sales of our characters have been strong and they were well received by our guests."
Chloe, Lapland UK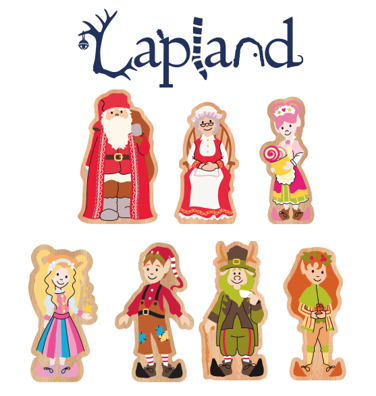 ---
St Pauls Cathedral
St Pauls Cathedral approached us in 2018 to develop an exclusive collection of wooden animals inspired by the intricate mosaic detail and colour found throughout the cathedral. We worked closely with St Pauls to develop eight unique designs from the mosaics, ensuring the product was suitable for and appealing to children.
The pieces form part of the Fair Trade Mosaic Collection developed and manufactured by four supplied members of BAFTS Fair Trade Network UK.
---