Deluxe starry night nativity
Our largest nativity scene playset, perfect for teaching little ones the true meaning of Christmas. This traditional toy is handcrafted from rubber wood, showcasing natural wood grain with colourful characters.

7 reviews

In stock
Product code: BU96
This beautifully handcrafted deluxe starry night playset is a fantastic addition to any children's toy collection. This natural wood toy nativity is our largest, deluxe size and is supplied with 11 chunky colourful characters. Children will love learning the famous biblical story and the true meaning of christmas.

All of the animals and characters have colourful designs with a natural wood grain edge - each piece is unique!

A fantastic christening or christmas gift, this deluxe starry night nativity will be treasured for years to come.

This deluxe starry night nativity:
is provided with a stable backdrop, manger and 11 chunky characters
includes baby Jesus, Mary, Joseph, Angel, Shepherd, the 3 Kings, camel, sheep and lamb figures
is a chunky size - the characters are 25mm thick
is made from eco friendly materials
is supplied in an informative box (an easy shape to wrap if a gift!)
is compatible with our range of natural painted animals - code NC
This fair trade deluxe nativity is handcrafted by skilled artisans in Sri Lanka from sustainably sourced rubber wood and non toxic paints. Blemishes should be expected, these are part of the beauty of a natural wood product.

Look at the 'I Inspire' below for the potential play and educational value of this product.


Specification
Made of rubber wood
Dimensions: Characters 100mm tall
We recommend a play age of 1-6 years

TOY SAFETY
Age suitability: 10 months +
WARNING! Not suitable for children under 10 months, due to size and shape of pieces

CLEANING INSTRUCTIONS
Wipe clean only with a damp cloth
Wipe away any excess moisture and leave to air dry (avoid direct sunlight)

Barcode number: 5060053229068
I Inspire ...
Hand eye coordination

Language development
Open-ended play
Social interaction
Storytelling skills
Reviews
By
Mrs Staples
on
22nd October 2022
"A very attractive Nativity Set. Just right for very young children. Would be nice perhaps to consider adding 2 more camels for the other 2 wise men. "

By
Bethan B
on
11th October 2021
"Excellent product. Efficient and prompt service."

By
Rachael Stevens
on
10th January 2021
"My one year old grandson loved this nativity - and his mum particularly liked the fact that the lovely chunky figures are 'two-sided' in that the backs of them are painted on the backs!"

By
Jill Pomroy
on
13th January 2020
"Bought for my grandson who is 1 year old. My daughter was delighted with it. I looked at many nativity sets and particularly liked this one because the figures had been painted rather than an image stuck on to the shapes. "

"Fantastic nativity set! I love that they are historically accurate as well! "

By
helenkempsterbtinternetcom
on
24th December 2018
"excellent. thanks"

By
Penny Thomas
on
12th September 2018
"I bought this set through another seller but I am thrilled with it. Lovely chunky figures, well painted. Everyone, even the baby, has a big smile and no one has white skin and blonde hair. Hallelujah! (The angel's hair is blonde but skin colour is not white.) Such a joyous set. "

Fair Trade
Fair Trade

We have direct trading relationships with our producers, Upul our director travels to Sri Lanka regularly, working with our artisans to ensure fair trade working practices are met and maintained. Our commitment to our producers supports their growth and development, whilst ensuring their employees have a sense of job satisfaction and that their employment is valued. The producer groups offer their staff good rates of pay, equal opportunities and a safe working environment in compliance with the 10 Principles of Fair Trade.

At Lanka Kade, we comply with the internationally accepted 10 Principles of Fair Trade and we have been a proud and active member of BAFTS (The British Association of Fair Trade Shops and Suppliers) since 2001.
Educational Foundation


When you purchase a Lanka Kade product you directly support our educational foundation which provides books and daily milk drinks to several rural schools in Sri Lanka.

For some children attending school, the cup of milk provided by the foundation is the only sustenance they will receive during the day. Since the programme was introduced, teachers have reported much improved concentration and contribution from the children.

Many children in Sri Lanka attend school unable to fully participate as their parents cannot afford to buy exercise books and they are not supplied by the Government. In schools supported by the foundation, books and pencils are provided to ensure all children have equal access to education.
Delivery Information
UK mainland - delivery within 1-3 working days
£3.50 or FREE with orders over £30.00
Isle of Wight - delivery within 2-4 working days
£6.00 per carton
Scottish Highlands and Scottish Islands - delivery within 2-6 working days
£9.50 per carton
Isles of Scilly - delivery within 2-6 working days
£15.00 per carton
Northern Ireland - delivery within 2-6 working days
£9.50 per carton
Click and Collect from our Market Harborough HQ
Monday - Friday 10am - 4pm (excluding bank holidays and weekends)
FREE
Channel Islands - delivery within 2-4 working days
£12.50 per carton
Isle of Man - delivery within 2-4 working days
£12.00 per carton
Republic of Ireland - delivery within 2-6 working days
£12.00 per carton + local VAT rate: 23% and clearance fee: approx. €5
Our free carriage offers are restricted to UK mainland addresses only. We do not guarantee delivery dates; we can only provide an estimate. Time is not of the essence with respect to deliveries made by us. We are unable to deliver to countries which are not listed above.
The delivery charge listed covers the cost of the product being delivered to you only. In addition to this you may need to pay:
VAT at local rate - listed above (some items may be exempt)
Clearance fee - listed above if applicable
Customs duty – applicable on orders where total value exceeds £135 / €150. The duty rate depends on the type of goods and country of export and can vary between 0% and 4.7%. Contact us for more information.

Lanka Kade (UK) Ltd is not responsible for these charges and they must be paid by the customer or person receiving the order. All advice provided is accurate to the best of our knowledge but should not be relied upon to be correct. If you are concerned, then we recommend that you complete your own enquiries.
Once your order is despatched you will be contacted by our courier and asked to pay any applicable charges within a limited timeframe. If you fail to pay these charges and the order is returned to us, your refund will be reduced to cover the courier charges we incur.
Collect in Store
This item is available for collection.
Home delivery
UK mainland delivery from £3.50
You may also like...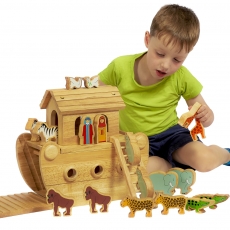 People who bought this also bought...
---
---
---
---
---